Sustainability
Our Philosophy, What We Do and How We Do It
Our Approach
Since 1977 we have been relentless in our pursuit to build high performance, high-quality packs, bags and adventure travel gear. This pursuit of best-in-class performance and quality has led us to where we are today and will always be part of our DNA, but over the years our thinking has evolved. We now know that a high performance, premium quality product alone isn't enough, we also want to build them as responsibly as possible.
We have realized this is a journey, not a destination. But as it turns out this journey is not so different than the new product creation process - it requires new ideas, building concept models, testing them, evaluating, then repeating the process until you have an end result you are proud of. It takes time and focus and we are motivated to take on this challenge, which is no easy feat in our high-performance product category. Here are a few things we have done, some things we are doing, and some others we aspire to do. We're highly committed to transparency, so this page is updated on regular basis to keep you in the know and we all benefit from open dialogue, so don't hesitate to reach out to us anytime.
Logistics & Product Packaging
We always strive to reduce our logistics footprint. In 2018 we overhauled our shipping carton sizes and built new boxes for our Baltoro & Deva packs, which resulted in a shipping efficiency improvement of 21%. Simply put this means we ship less air and fewer containers and therefore burn less fuel during transport from our factories to our warehouses (the longest part of their journey to you). We also design to minimize packaging and seek opportunities to reduce our footprint through with responsible and environmentally friendly packaging materials. Another recent example, again from our Baltoro & Deva packs, was an initiative to eliminate a corrugated cardboard tube we were using to protect the 3D shoulder harness shape during shipment. To replace it we custom designed a biodegradable polyethylene inflatable bag to use in its place. This change saves approximately 7,850 pounds of virgin cardboard from entering a landfill every year.
Design For Repair & Replacement
We have learned a great deal over the years on how to design product built to last a lifetime. This commitment to quality has inspired us to take into account special design considerations and build new processes that ensure when we design a product that can be easily repaired. This requires intensive testing, both in the lab and in the field and requires years of insights and history, clever design solutions and a sophisticated parts and repair center back-end that allows us to quickly and efficiently extend the life of packs that need a little love and care after being in the field for years. Simply put, if we do this well it can mean the difference between fully replacing a product and simply replacing a small component to extend the life of the product.
Lifetime Guarantee Pack Repair Service - Extend the Lifespan
For decades we have invested in domestically located repair services, driven by our famous Gregory Lifetime Warranty, which can quickly repair a pack when its damaged. When a pack can't be repaired or has reached its end-of-life, we now recycle and/or repurpose various components on the pack. These services have extended the lifespan of tens of thousands of packs and saved many raw goods from ending up in landfills. Extending the life of a product is a great way to reduce its overall environmental impact, so we are proud to offer these services to our consumers.
Carbon Neutrality
Our ambition is to reduce our carbon footprint through a global strategy aimed at reducing our greenhouse gas emissions, energy consumption, and waste. This includes the product itself (see LCA above), our approach to logistics (the way product moves around the world and is stored), as well as our how we conduct ourselves at our local offices (no water bottles, recycling, bike storage, dog-friendly offices to reduce commuting).
Supply Chain Management
Gregory Mountain Products works to ensure that our supply chain reflects our values as a company. We have a Code of Conduct that we enforce with our suppliers and partners, which ensures they treat their workers fairly, that they provide them with a safe and healthy work environment and require they take steps to protect their local environmental quality.
Through our Social Compliance Program (SCP) and its agreements with suppliers, we seek to prevent all instances of child labor, forced labor, and human trafficking and to ensure compliance with all local laws.
Gregory Mountain Products conducts unannounced, on-site audits of suppliers and retains independent third parties to do so as well. We encourage open communication with our factory representatives and employees on environmental, health, safety and social issues and maintains accountability standards to address and correct instances of non-compliance.
Our Culture, Our People & Social Compliance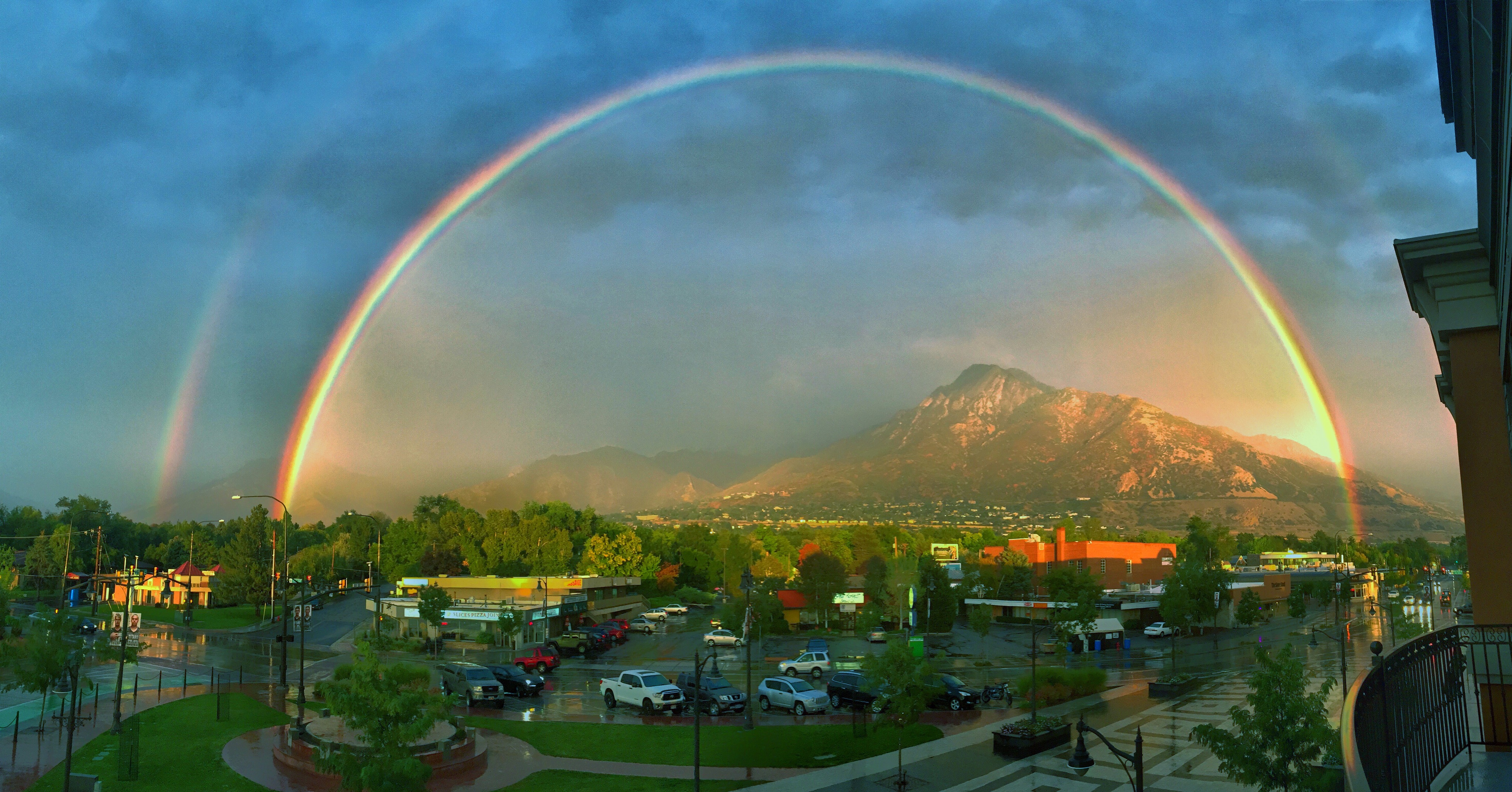 Gregory Culture
We have a work-hard, play-hard culture, and our family of employees has all made a choice to combine their passion for outdoor life and discovery with their professional career. We designed and built a new Global Headquarters office a few miles south of Salt Lake City at the base of the Wasatch Mountains in 2015, which gives our team amazing access to local trails and walkability to local restaurants and shops. If you drop into our office on any given day you'll find plenty of bikes, skis, dirty shoes, beer cans in the recycling bin and nearly as many dogs as there are people. Plus packs, of course, tons of packs! We build our prototypes right here in our office and practically walk out the back door to test them. With 270 degree views of the mountains, we can feel the energy of the mountains all around us, which inspires and motivates us to push the boundaries of new product design and keeps us smiling all day long.
The European Outdoor Conservation Association (EOCA)
Gregory is a proud member of the European Outdoor Conservation Association (EOCA). Established in 2006 with the vision to conserve wild places and ecosystems for future generations, the Outdoor industry wants to 'put something back' into the environment. EOCA puts 100% of its membership fees into conservation projects, implemented by conservation organizations. Every member, like Gregory, can nominate up to 3 projects each funding round that they would like the Association to support. A shortlist from all applications is then drawn up of the projects which best meet the Association's funding criteria and deliver the most conservation benefit.
The outdoor industry and millions of people who enjoy the outdoors are a perfect example for the conservation of nature and wild places – and of course Gregory is a part of it.
Our People
Our people have always been our greatest asset. Our approach has always been to attract and retain the best talent possible and provide meaningful development opportunities. We reward and recognize performance and ensure a safe working environment while promoting and supporting employee health and well being.
Employment
We are committed to promoting both equal employment and advancement opportunities. Not only in our Salt Lake City offices but around the world, Gregory strives to be a company where the most qualified people want to work, where people are hired and move forward based on their merits, and where there are opportunities to develop within the business.
Individual Development
Gregory focuses on developing and rewarding teams as well as fostering a culture of recognition to support high performance, success and talent retention.
Occupational Health
We are committed to protecting the safety, health, and welfare of our employees in the workplace. We follow established procedures to ensure compliance with applicable occupational health and safety (OHS) laws and regulations.
Product Quality
We have built and actively maintain a quality handbook for each of our major product categories. Gregory has developed an extensive Product Quality Assurance program to ensure the products we sell meet or exceed our strict performance requirements (e.g., wear and durability) and can proudly carry our famous Gregory Lifetime Guarantee. The program outlines the required testing to be performed for our brands/products and the testing equipment that should be utilized for performing such tests.
Product Testing
Product testing and inspection of raw materials, components, and finished goods are conducted a each of our manufacturing facilities to ensure that standards of workmanship are maintained, as well as with our own customized finished-goods testing machines we have built in our Salt Lake City lab. We also have an extensive global network of testers and ambassadors who ensure all new products are beaten up and vetted thoroughly in field. It's important to do this in a variety of environments ands conditions and with a variety of users.
Customer Service
The Gregory Lifetime Warranty, information on services and repairs, and customer service contact information are available on our websites. Customer service is managed locally within each region or country and we strive to provide professional, friendly and efficient service.
Data Protection and Privacy
Gregory's policy is to satisfy applicable legal requirements with respect to data protection and privacy. See our Privacy Policy if you want to dig into the details and feel free to let us know if you have any questions.