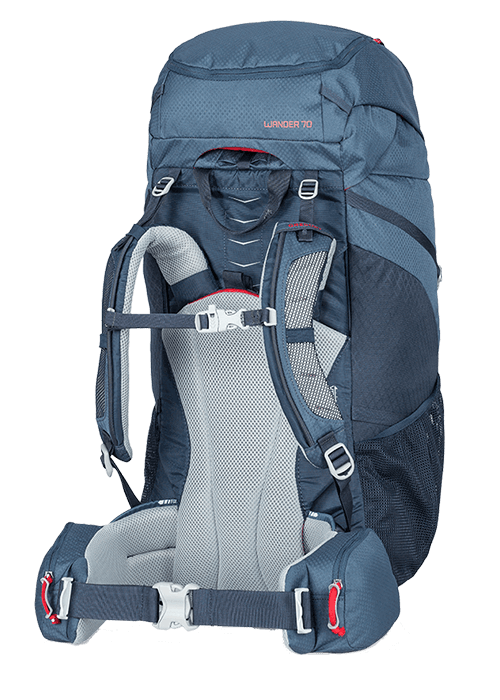 VersaFit Suspension technology provides a range of torso and hipbelt adjustability, making it possible for growing users to achieve the comfortable, precise, proper fit that is a hallmark of Gregory backpacks and at no time is fit more important than during the first years of exposure to the sport.
Discover the tech yourself
VersaFit Suspension makes it possible to achieve that precision fit on users of varying sizes and ages, making it perfect for younger backpackers who are still growing. Two pack sizes (XS/S and S/M) cover torso lengths from 32-50.8cm (13-20 inches), thanks to an adjustable harness that anchors to the internal Wire Wishbone frame.

The VersaFit hipbelt provides even more customization, with movable Aero-mesh hip pads that offer improved load transfer for smaller waists.

Adjustable does not mean fragile. The benefits of VersaFit technology come at no expense to load bearing, weight-transfer capability, comfort, or durability. All VersaFit packs utilize a strong internal Wire Wishbone frame and composite frame sheet, and feature our legendary durable construction at every level.

These youth packs are meant to last for years of use and be handed down to younger siblings, all while providing adult-level comfort for long miles on the trail. In fact, many smaller adults find our VersaFit packs ideal, as they offer Gregory quality design and construction in sizes that match their shorter frames.