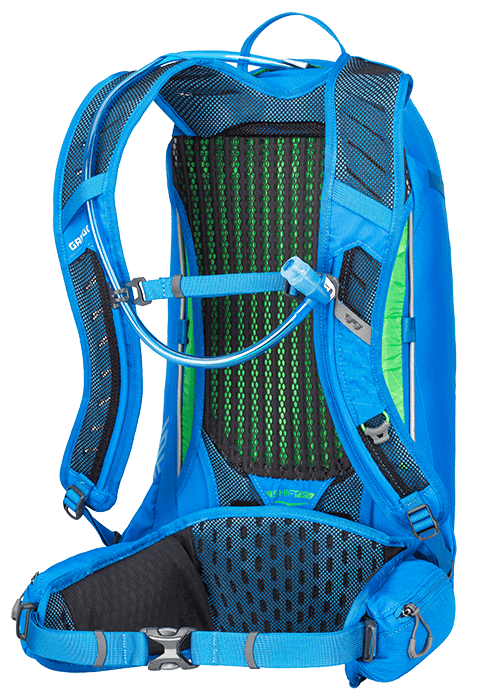 SHIFT RS
VENTILATED SUSPENSION
Shift RS Ventilated suspension provides user-adjustable stabilisation for an unprecedented leap forward in riding comfort and balance. The stable, padded hipbelt can be moved along the lower back for easier breathing and is designed to let you to wear the pack in the perfect riding position that works best for you. The newest evolution of Shift RS Ventilated features an EVAP moisture-wicking suspended backpanel. This technology provides the structural benefit of a tensioned mesh backpanel, but wicks moisture to the backside of the mesh to allow quick evaporation and noticeably cooler on-trail performance.
SHIFT RS SUSPENSION
with adjustable RS (Ride Stability) hipbelt stabilisation system. The hipbelt can be shifted vertically to ride higher or lower on your back to provide extremely stable, no-bounce performance. This quick customisation of the stabiliser belt allows you to match your fit preference to your individual riding style and trail grade
EVAP MOISTURE WICKING TECHNOLOGY
on low-profile ventilated backpanel provides incredibly cool and comfortable riding performance in any climate.