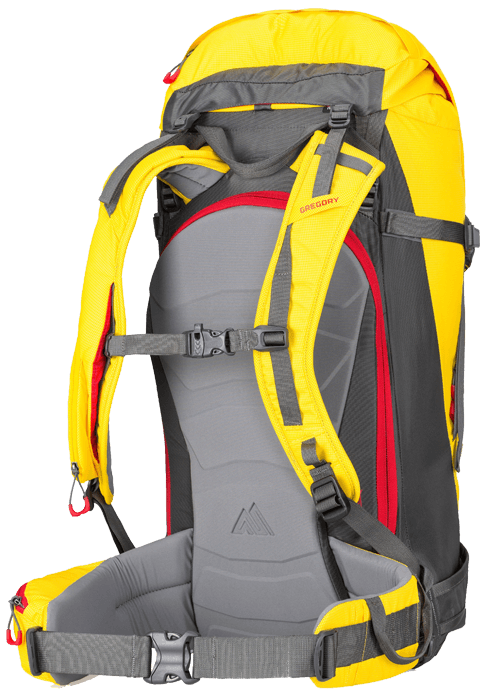 We created VertFlex suspension specifically for snowsports, where the importance of vertical stability matches the need for torsional flexibility.
Discover the tech yourself
Smaller VertFlex packs feature an HDPE framesheet, while larger models feature additional support in the form of a cross-stabilized Wire Wishbone internal frame.

We design these packs specifically for winter use, sizing them to be worn over cold-weather outerwear and using water-resistant, high-density foam covered by snow-shedding fabric in the back panel, harness, and hipbelt. The smaller VertFlex packs rely on a flexible HDPE framesheet for lightweight, low-profile load support, while the larger models offer additional stability in the form of a perimeter Wire Wishbone internal frame with a cross stay.