Tech
Crossflo
Dynamic Trail Suspension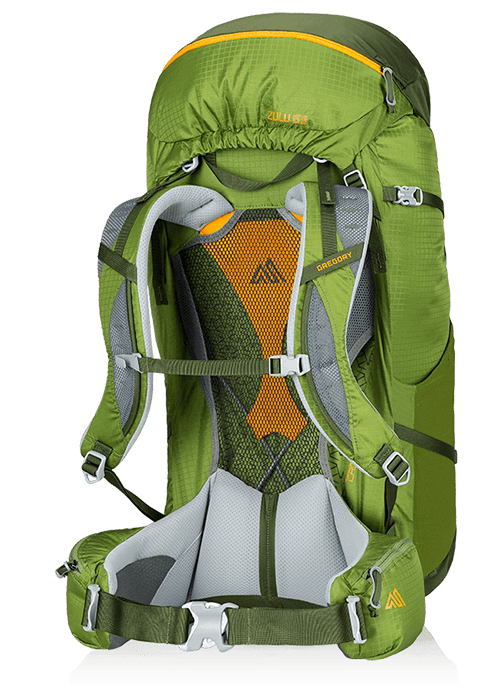 CrossFlo Dynamic Transfer Suspension creates a physical space between the user's back and the pack itself, offering unparalleled ventilation for improved temperature management in all climates and conditions.
Discover the tech yourself
CrossFlo DTS is a revolutionary suspension design that creates a visible space between the user and the pack, without sacrificing the exceptional load management for which Gregory is known.

A tensioned steel wire frame arcs over an open mesh back panel, supporting the contents of the pack without ever coming in contact with the wearer. Meanwhile, the unique DTS harness yoke transfers top-down load forces outward to the frame, which reacts with opposing force to stiffen the system as the pack gets heavier.

Since the mesh back panel and the harness straps are the only points of contact, air flows freely around the torso. This translates not only to better ventilation in hot weather, but to improved breathability of waterproof outerwear in cold and wet conditions as well.