Tech
Fusion Flex Pro Suspension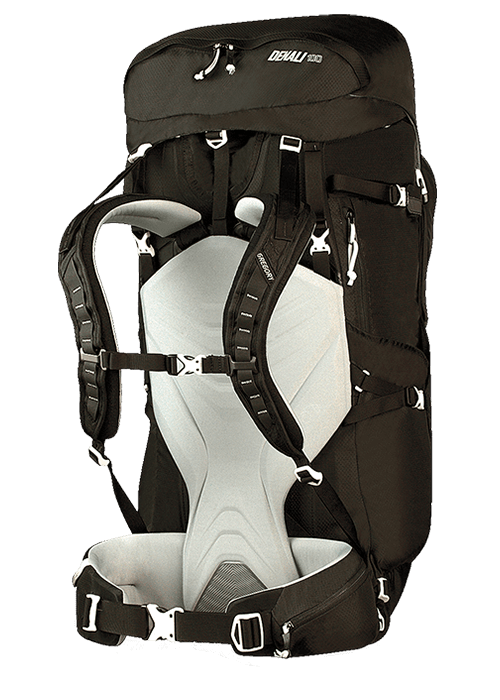 The high alpine is the proving ground that pushes people and equipment to their limits.
Fusion Flex Pro represents the pinnacle of suspension performance, combining cutting-edge materials with time-tested Gregory design to give mountain athletes unassailable strength, exceptional load support, and outstanding versatility in the most challenging terrain and conditions on the planet.
Discover the tech yourself
Fusion Flex Pro features twin removable 7075 aluminum vertical stays reinforcing a sewn-in framesheet to provide lightweight, dynamic support and to prevent winter gear from digging into your back.

An anti-barreling cross-stay keeps the suspension torsionally stable and eliminates pack deformation under heavy loads.

Autocant shoulder harness straps adapt to individual shoulder angles without requiring adjustment, and 3D-molded high-density LifeSpan EVA foam padding in the hipbelt increases comfort over long distances.

Snow-shedding materials throughout the design allow minimal water absorption, keeping weight down and surfaces clean to prevent excess wear on outerwear.