Mach's.
Geh einfach raus!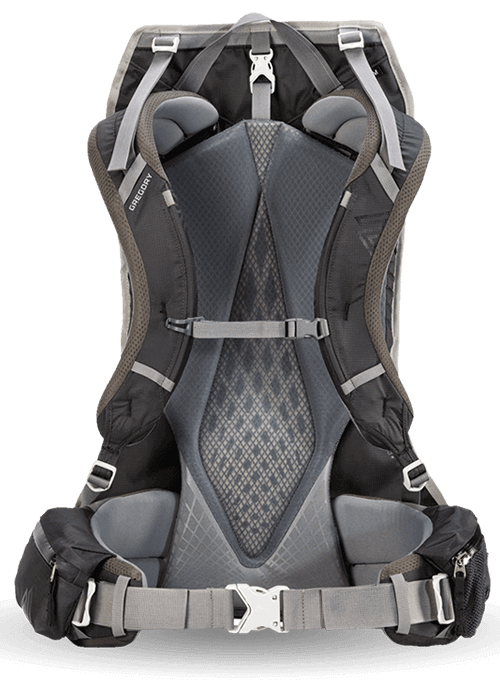 Tech
Response A3 Tragesystem
Das Herzstück der Baltoro und Deva Linie ist die jüngste Weiterentwicklung unseres bahnbrechenden, preisgekrönten Response Tragesystems. Dank des eigenentwickelten A3 – Automatic Angle Adjust (Automatische Winkelanpassung) – und des damenspezifischen A3W Tragegestells bleiben diese Rucksäcke immer komfortabel und ausgewogen, passen sich Deinem Körper an und halten Deinen Schwerpunkt in wechselndem Gelände, bei wechselnden Bedingungen und Intensitäten stabil.
Die Reponse A3 Technologie macht die Baltoro-Linie zur leichtesten, dynamischsten und vielseitigsten, die wir je entwickelt haben.
The Trail Speaks.
We listen.
There's no better companion than the trail.

It doesn't care what your reasons for visiting are.
It quietly waits and gives generously to those who seek it.
It can serve as confidant, counselor and ferocious teacher all at the same time.
The trail overflows with discoveries, breakthroughs and epiphanies.
Not the least of which is the simple feeling of freedom.

At Gregory, we've let the trail inspire every aspect of what we do.
And what we create.
So you can focus on what matters most.
Simply getting outside.