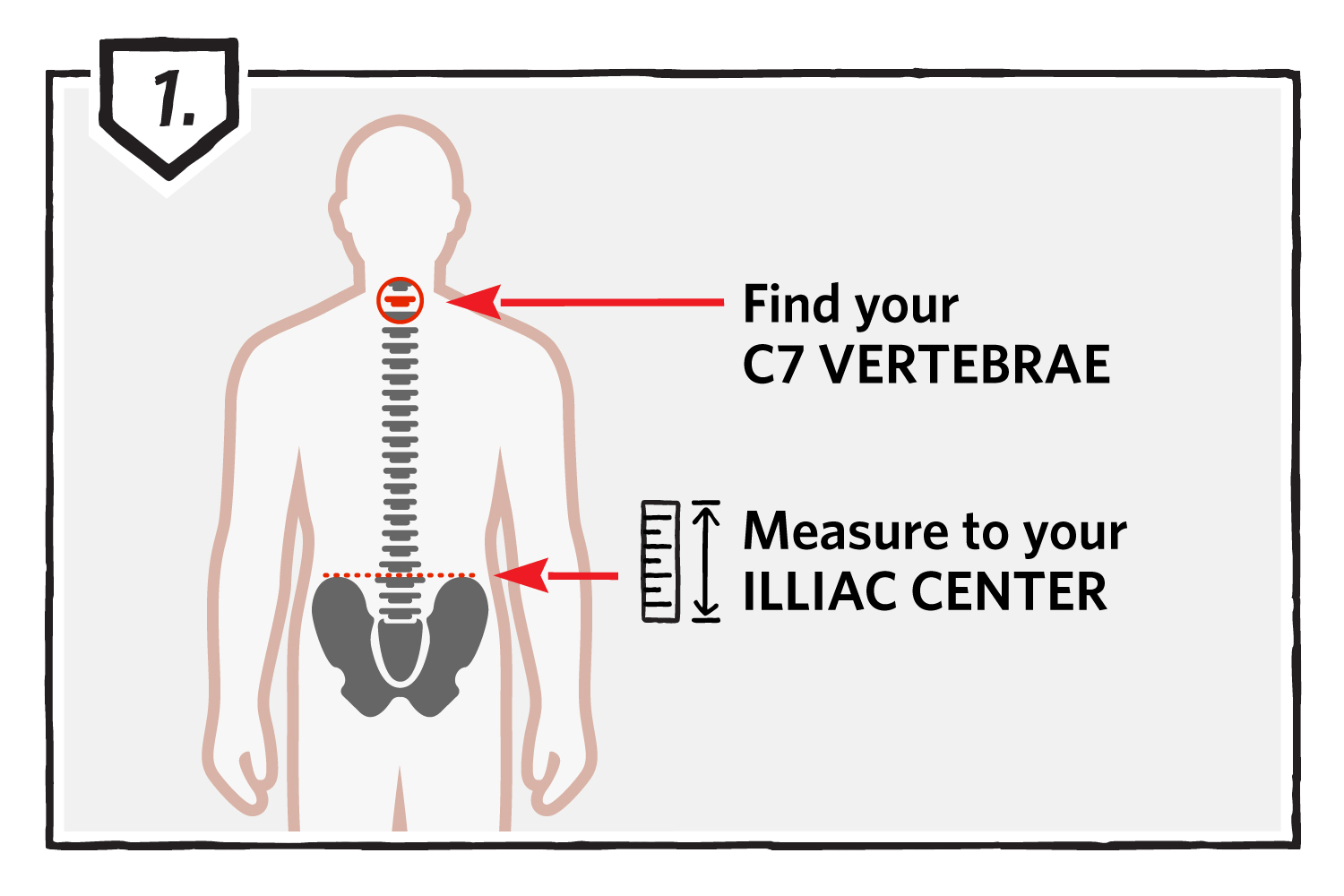 STEP 1:
MEASURE YOUR TORSO LENGTH
C7 VERTEBRA TO ILIAC CENTER
Grab a measuring tape. Tilt your head forward to make it easier to and find the highest protruding knob at the base of your neck. Ahoy! It's your C7 vertebrae—the starting point for your soft measuring tape. Tilt your head back up and run the tape straight down your spine until you reach your Iliac Center. This is the point in the center of your spine that aligns with the highest point on your hipbone.