Backpack Fit & Sizing
The do's and don'ts and how to get it right.
Wear it, don't carry it.

If there's one thing we could leave you with, it's this: Don't size your pack like your t-shirt, size it like your shoes. But since we own a whole page here on the Internet and have decided to dedicate it all to making sure your pack fits well and comfortably, we don't have to leave you with just that.

Fit and sizing for your backpack is important for a whole bundle of reasons. Having a well-fitted pack allows you to stay comfortable and use less energy on the trail—which is good for you. It also allows you to use your pack correctly and to fill it to its maximum capacity for optimal performance—which is also good for you.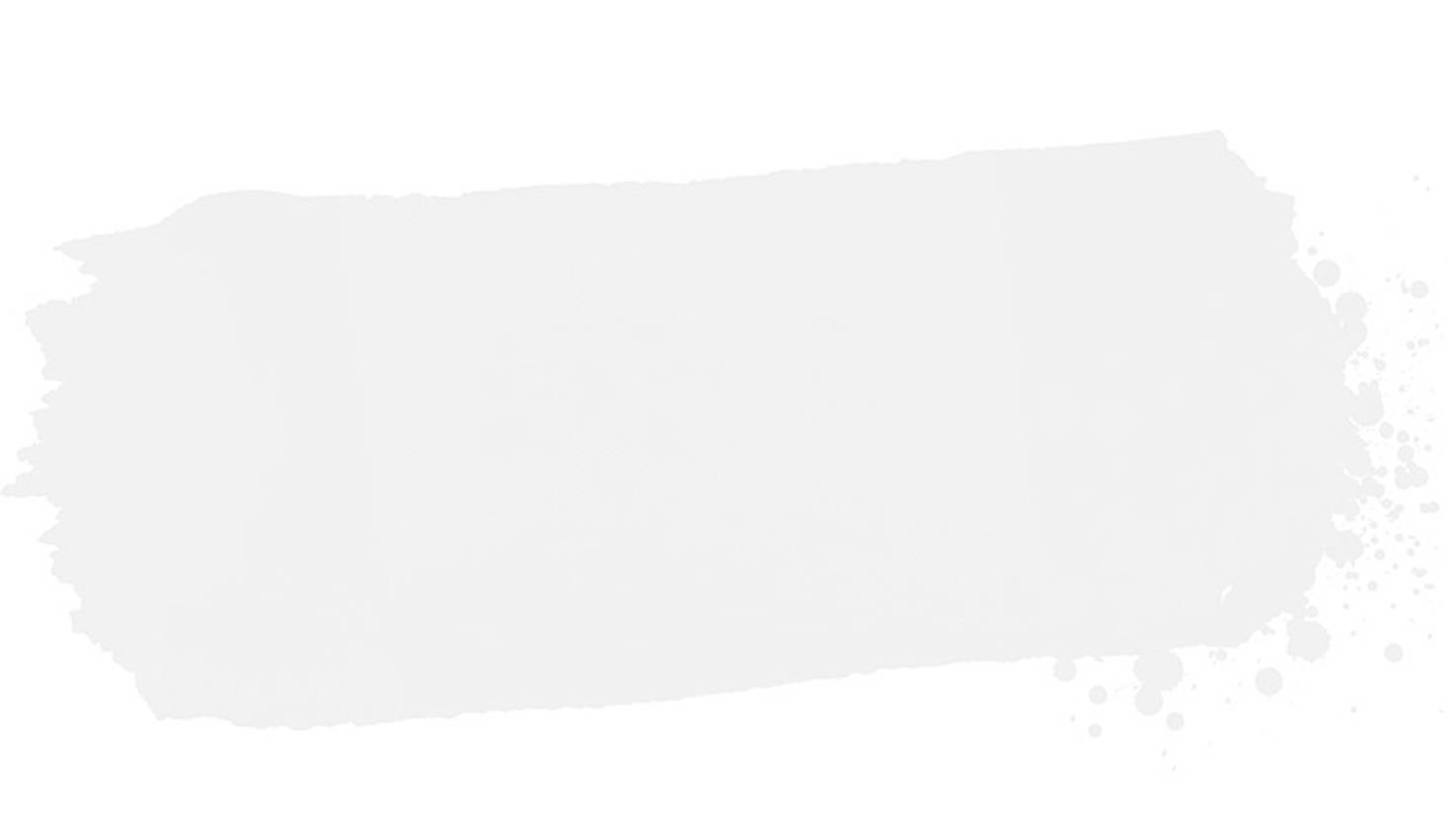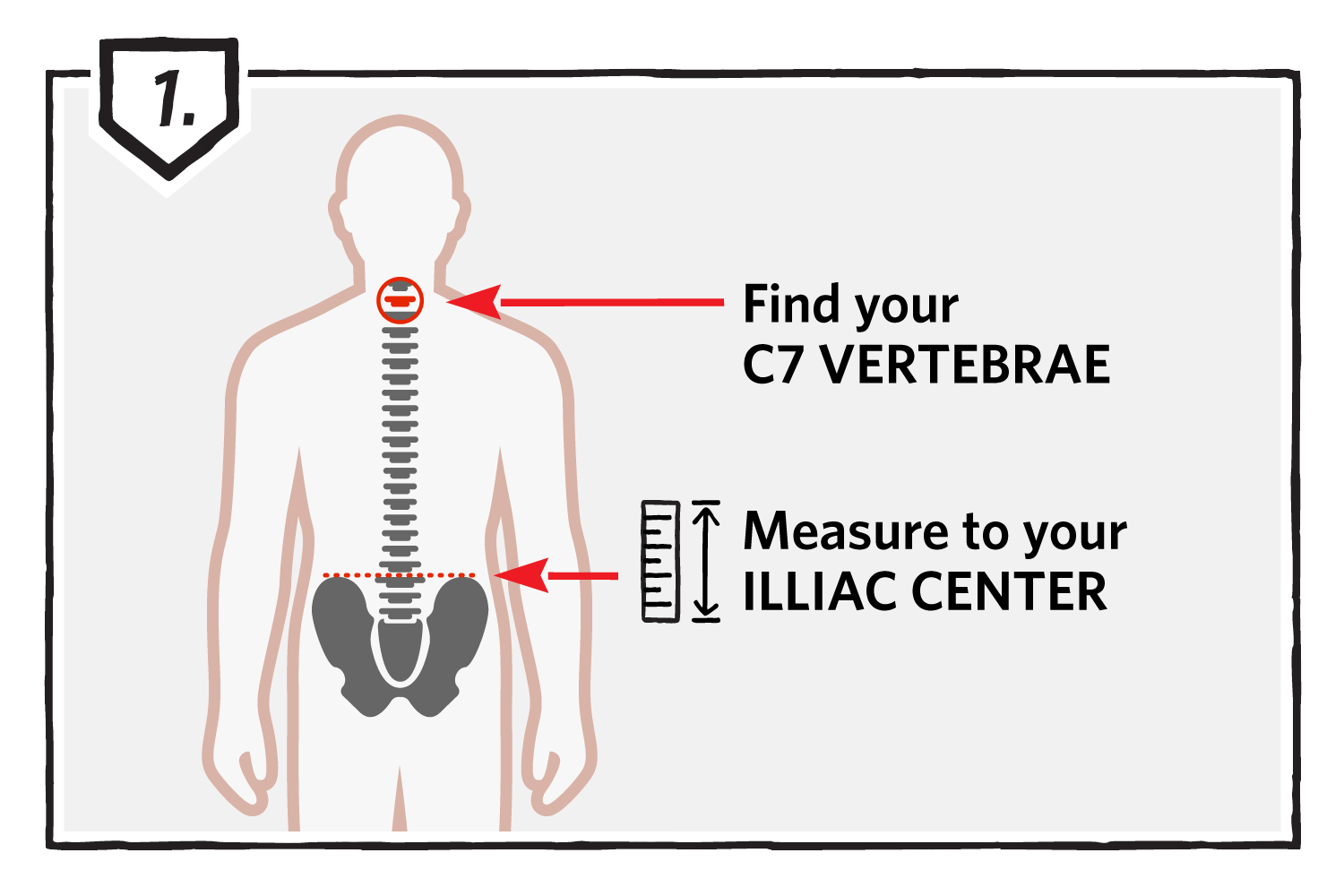 Step 1: Measure Your Torso Length
C7 Vertebra to Iliac Center
Grab a measuring tape. Tilt your head forward to make it easier to and find the highest protruding knob at the base of your neck. Ahoy! It's your C7 vertebrae—the starting point for your soft measuring tape. Tilt your head back up and run the tape straight down your spine until you reach your Iliac Center. This is the point in the center of your spine that aligns with the highest point on your hipbone.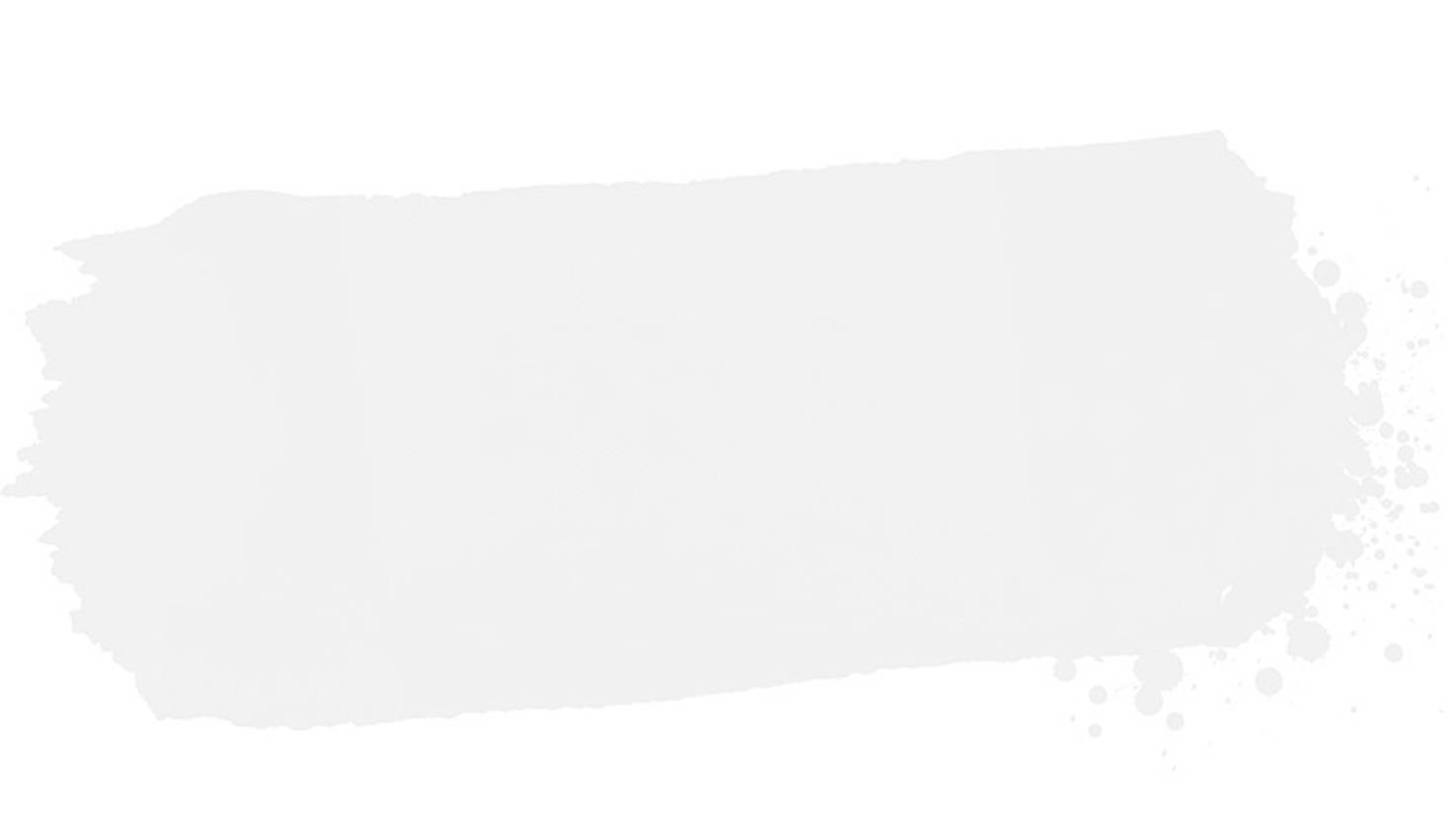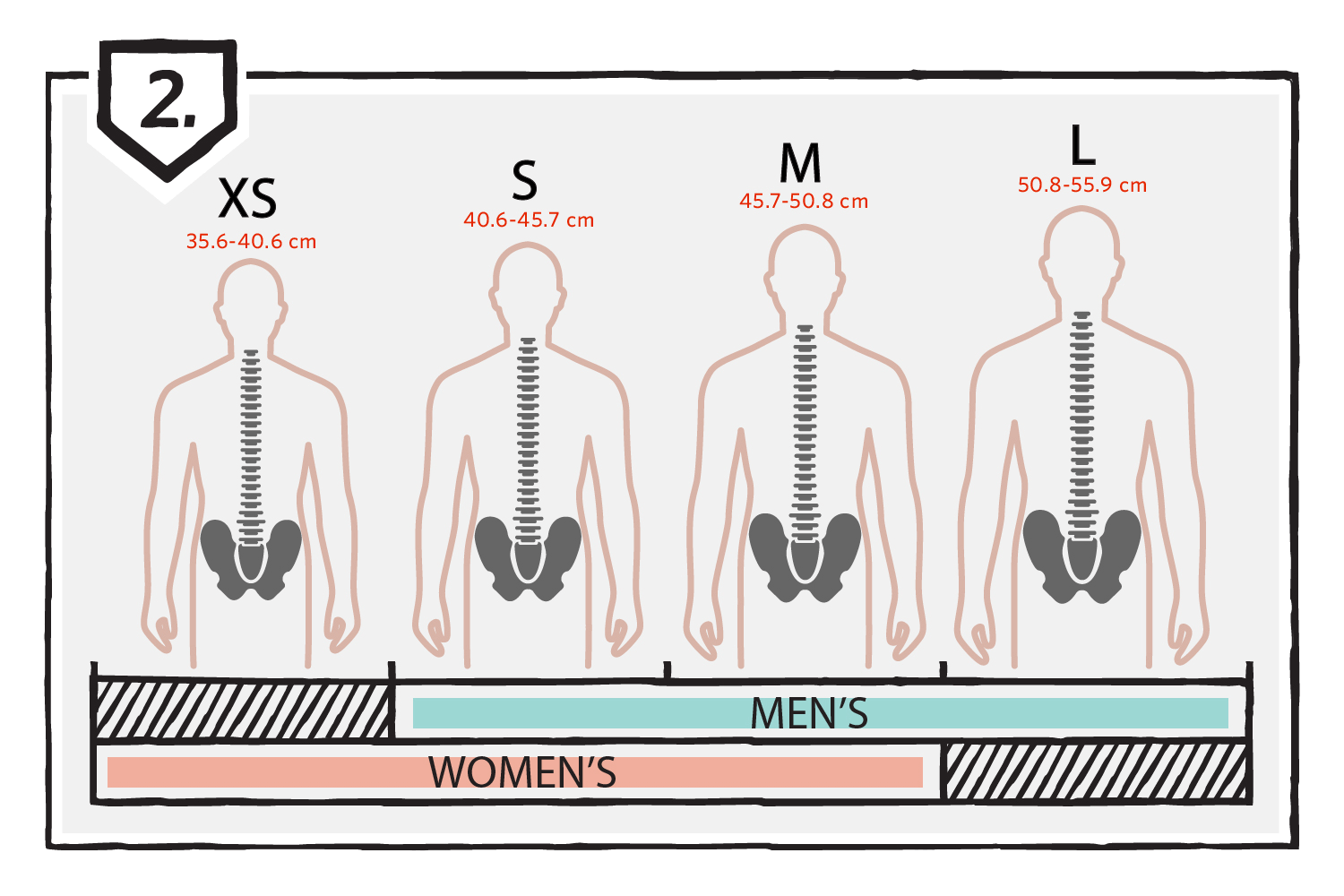 Once you know your torso length, you can find out which size you should buy in whichever Gregory pack you like. And remember, all Gregory packs are sized the same regardless of gender, so a medium is a medium whether it's unisex, a men's pack, or a women's pack.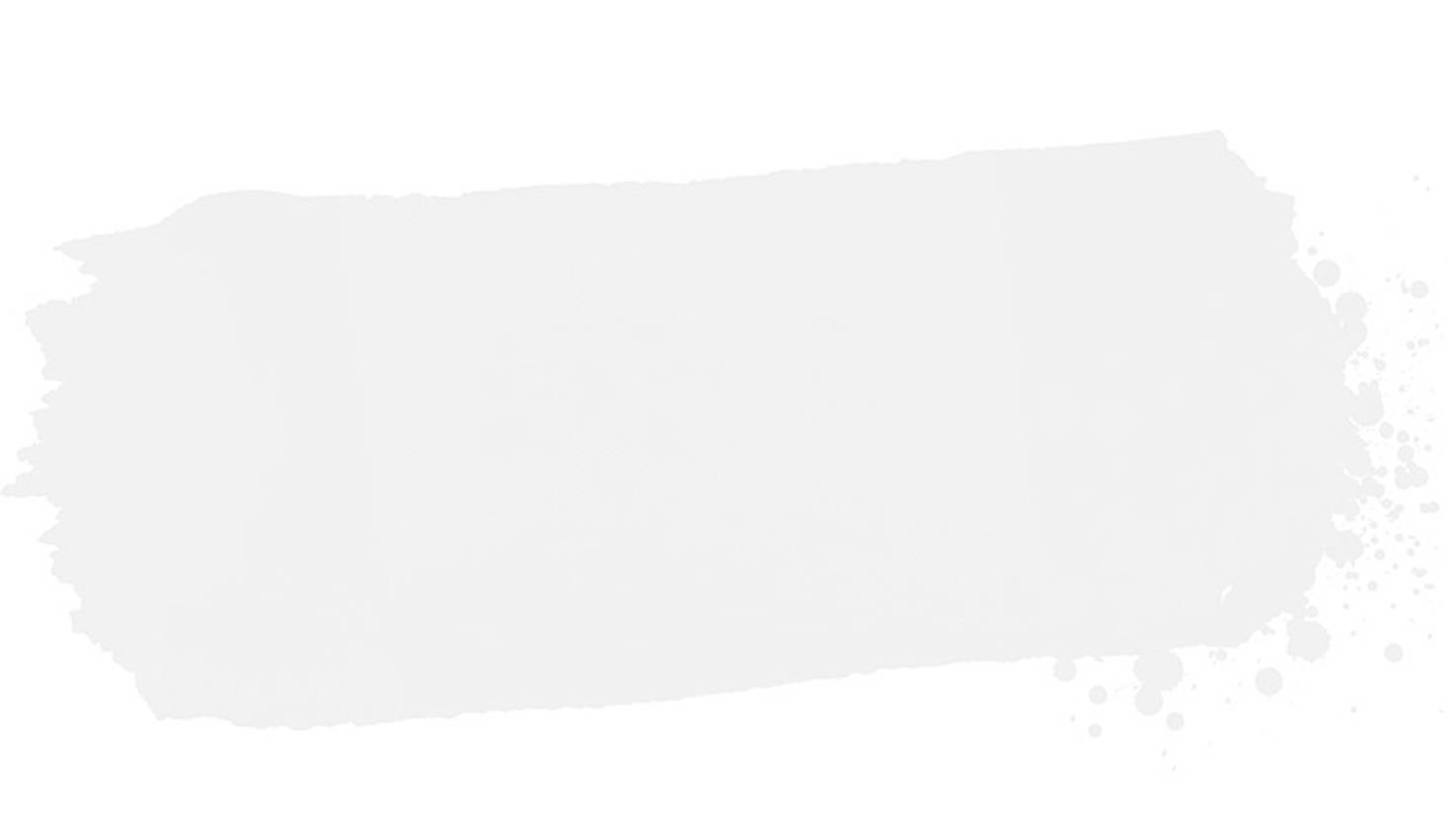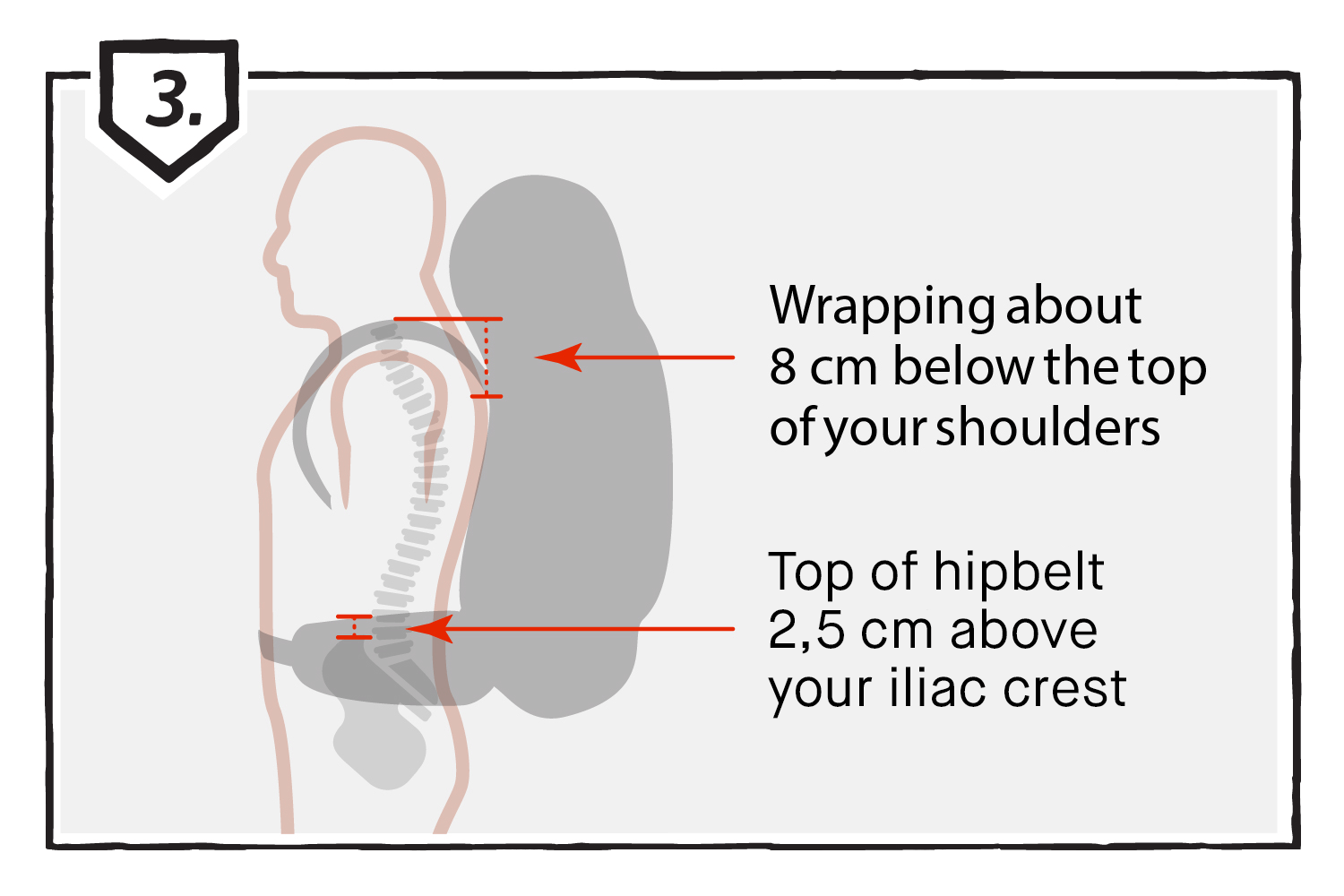 We always recommend throwing at least 4,5 - 9,0 kg in the pack. From there, the most important thing you can do is make sure the top edge of hipbelt is sitting 2.5cm above your iliac crest shelf. Next, the shoulder straps should wrap smoothly over your shoulders and should start wrapping onto your back, about 8 cm below the top of your shoulders. If your shoulder strap starts lower than 8 cm, try a larger size.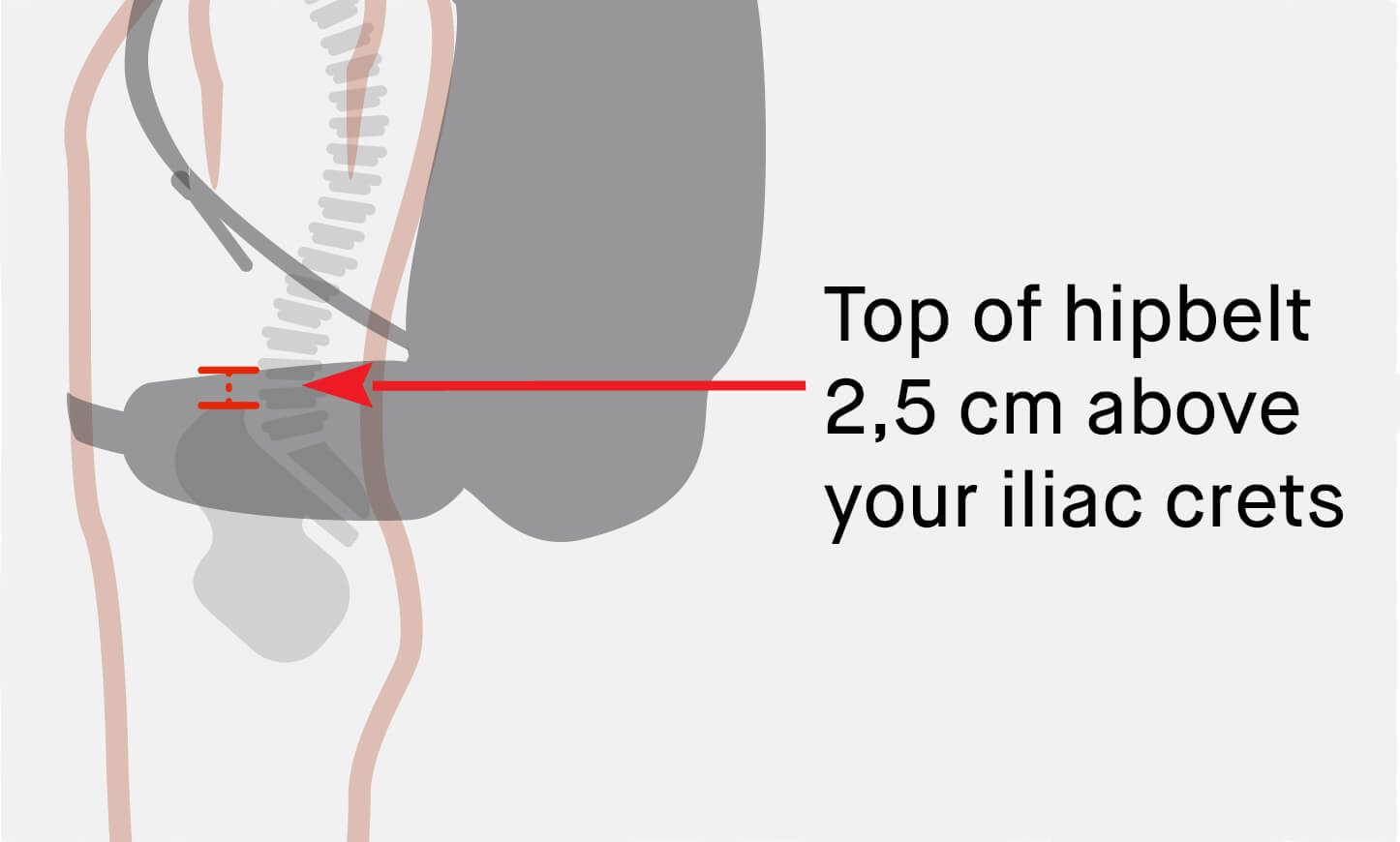 Hipbelt
This is the belt you buckle across your hips, and it allows you to carry the weight of your pack on your hips instead of your shoulders. You should position the belt pad 1" (2.5cm) above your iliac crest.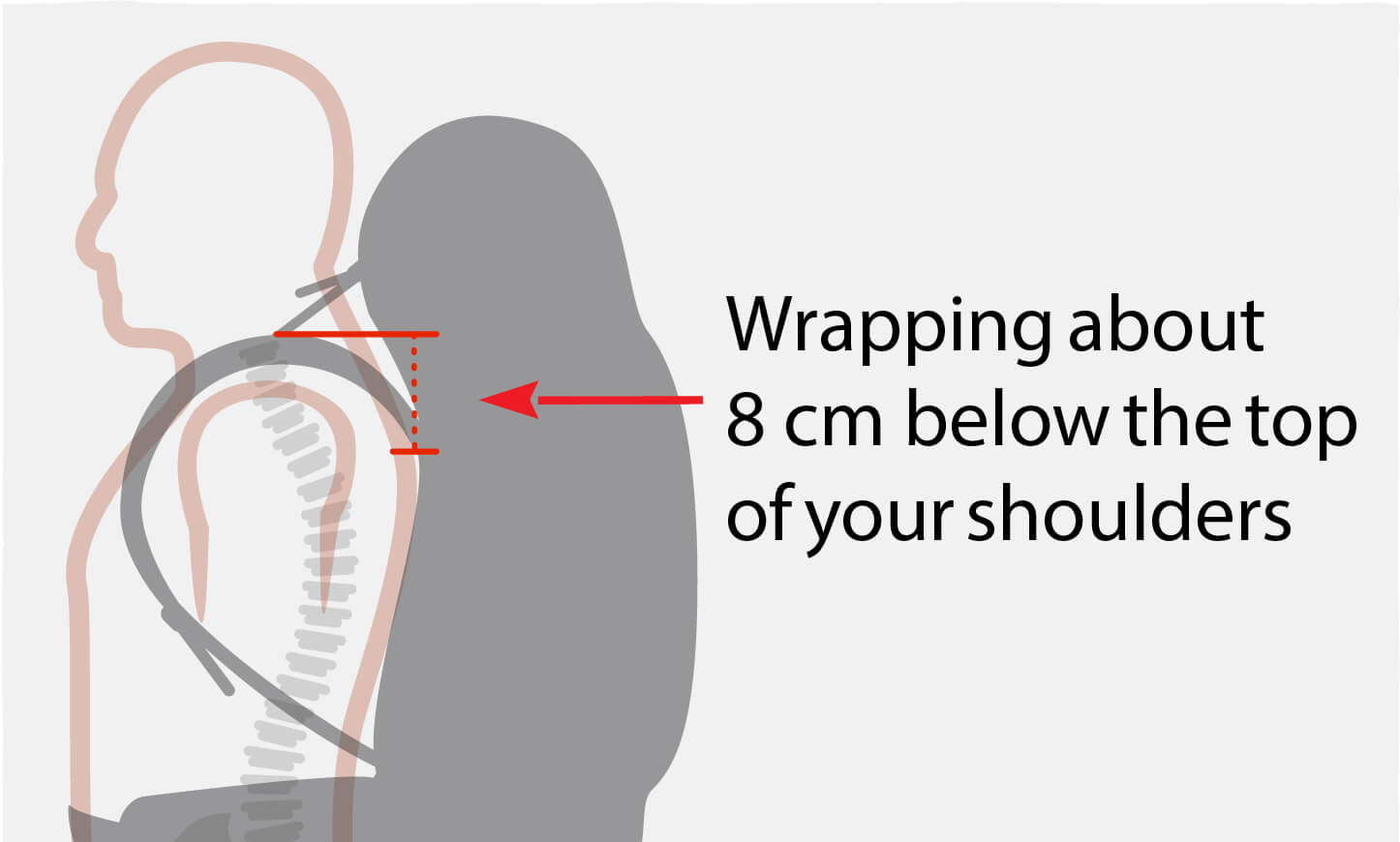 Shoulder Strap
Yes, these are the straps by which you carry your pack. They should form to the contours of your natural shape and rest completely against your shoulders, wrapping about 8 cm below the top of your shoulder blade.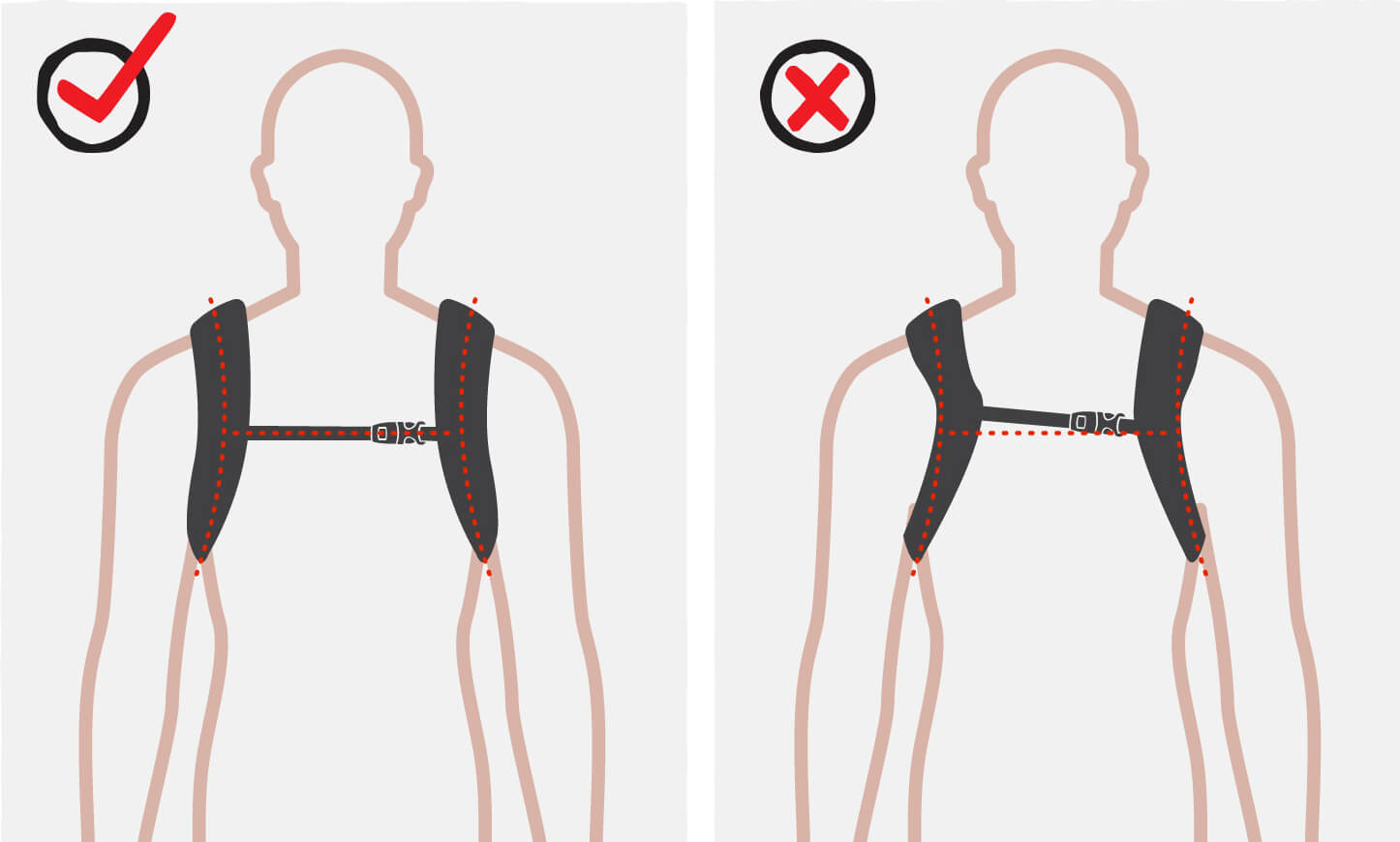 Sternum Strap
This is the strap that buckles directly over your chest, at about heart-height used to keep the shoulder straps in place and correctly positioned on your body. This strap should not distort the shape of the shoulder strap or inhibit your breathing.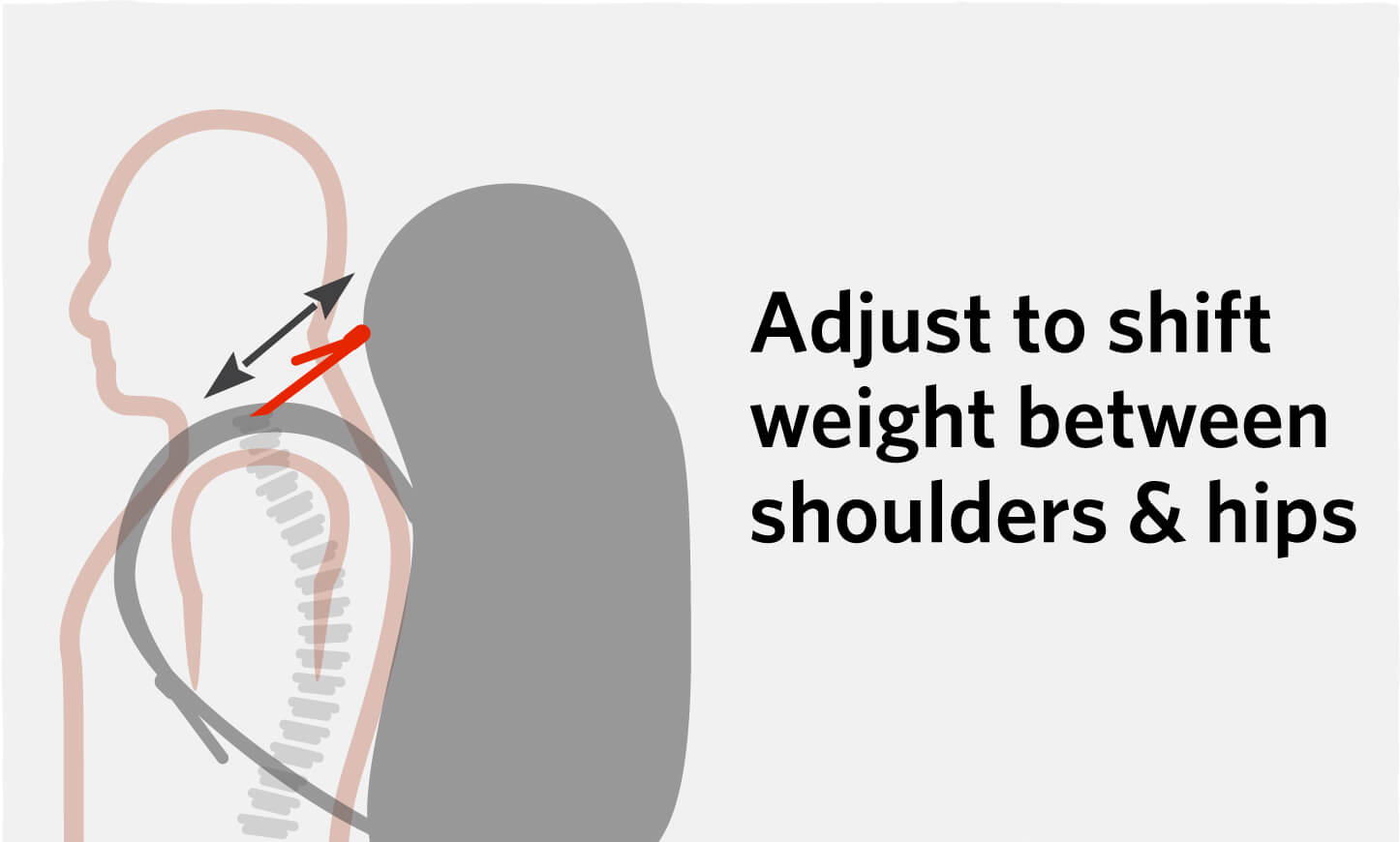 Load Lifter Strap
Critical and often underutilized, these straps connect the shoulder strap to the top support structure of the pack. They draw the weight of the pack towards your center of gravity to provide stability and energy savings and allow you to shift weight from your upper body to your hips.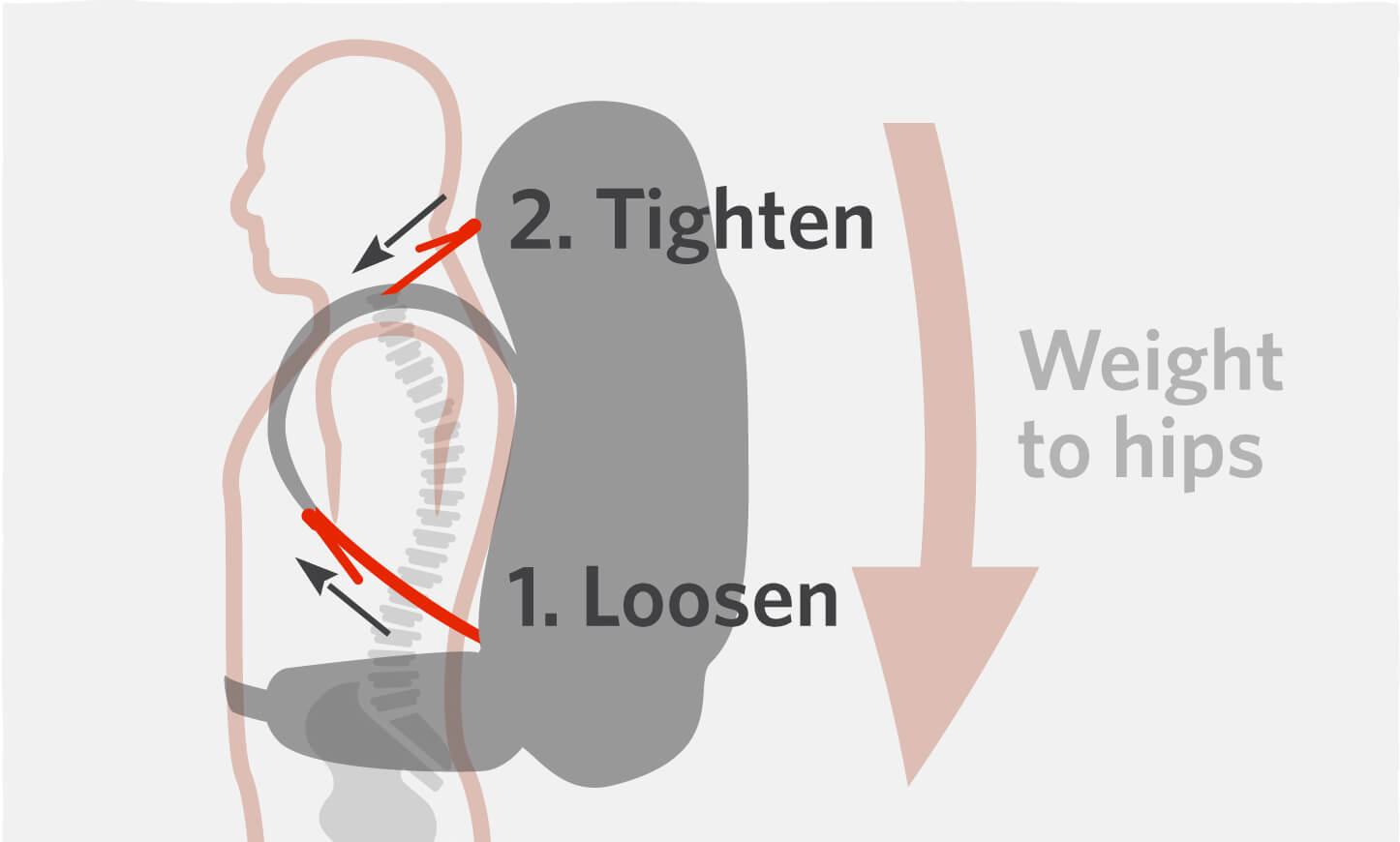 Transfer Weight to Hipbelt
By loosening the shoulder strap adjustment then tightening the load lifter straps on the top of the shoulder strap, you are taking weight supported by the shoulder straps and transferring it to your hipbelt.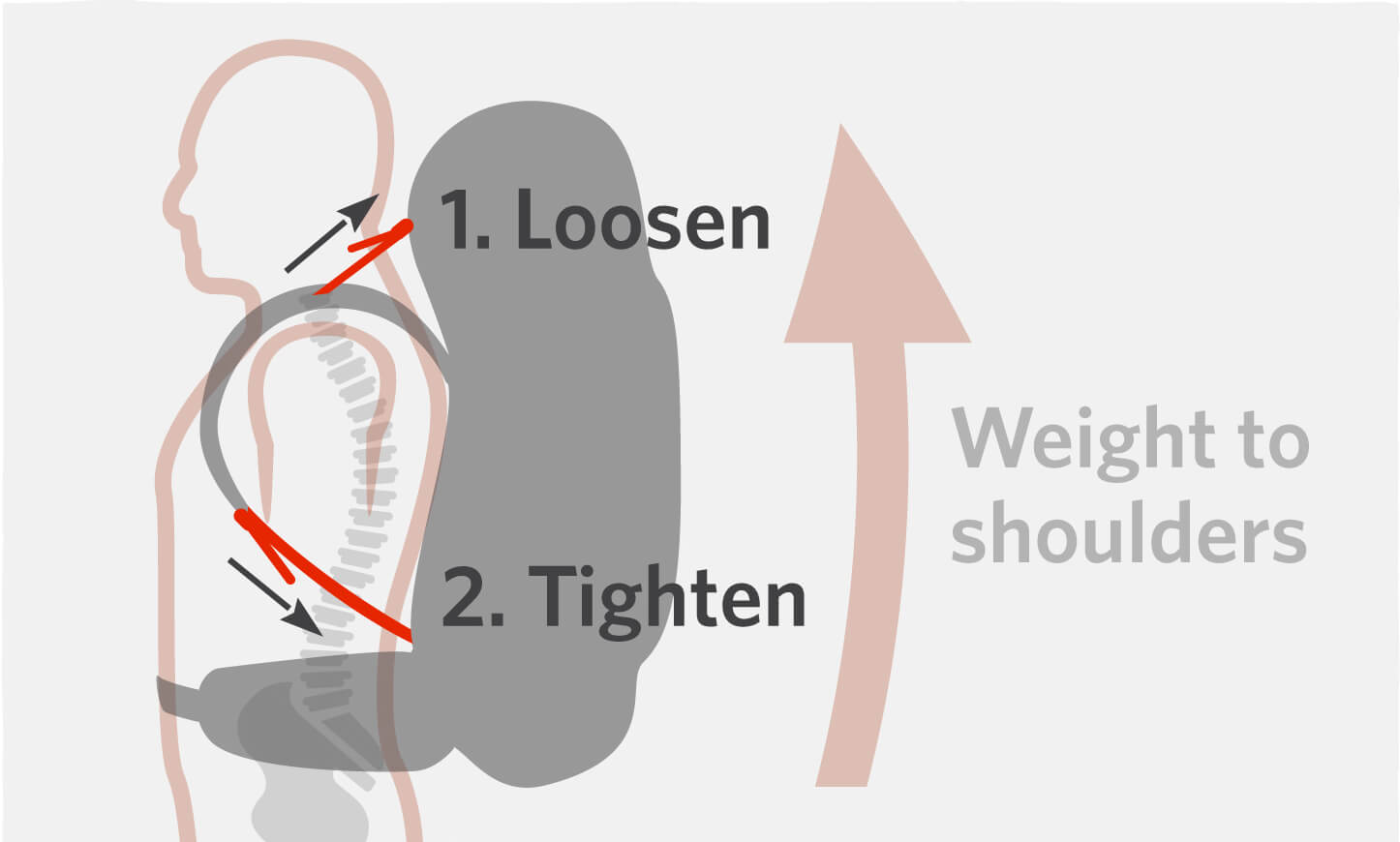 Transfer Weight to Shoulder Straps
By loosening the load lifter straps on the top of the shoulder strap and then tightening the shoulder strap adjustment, you are taking weight supported by your hipbelt and moving it to your shoulder straps.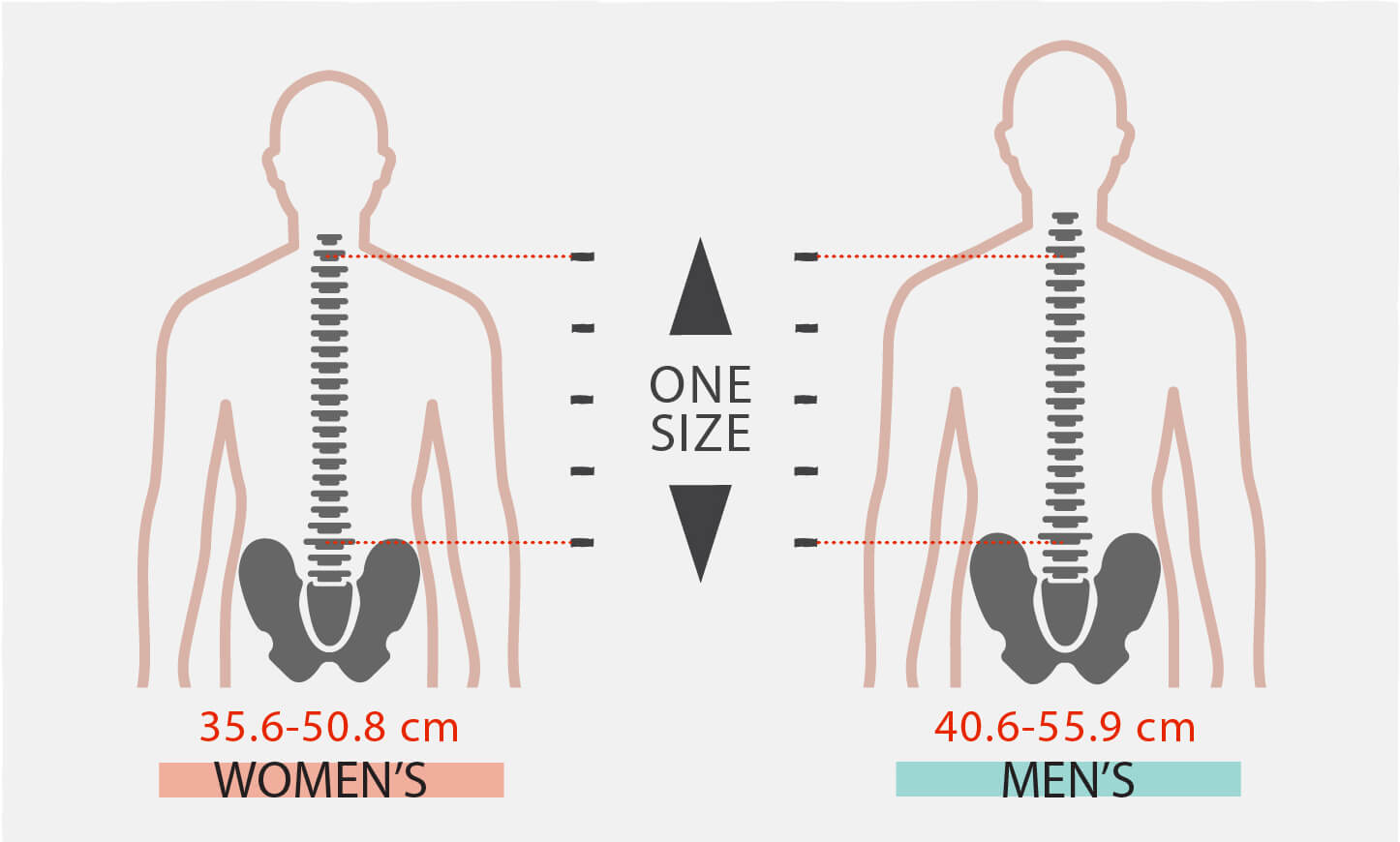 Pack Sizing - One Size
This means that a pack comes in one size and is designed to fit a wide range or torso lengths and body shapes —so you don't need to worry about the small, medium, and large stuff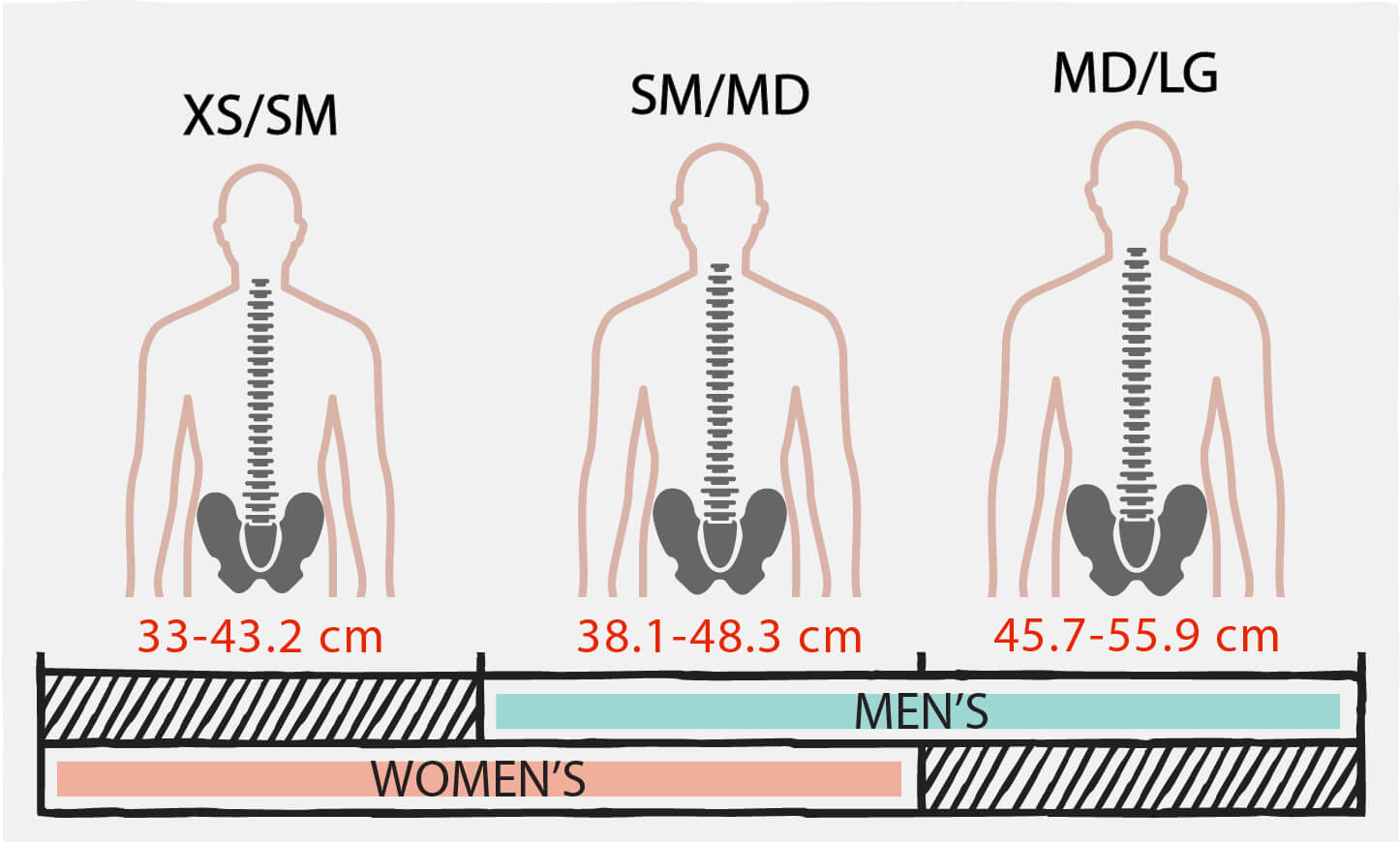 Pack Sizing - Adjustable
Packs with adjustable sizing are available in S, M, L. These packs allow for changes in torso length within the sizes indicated. Example - M fits torso lengths 38,1 - 48,3cm.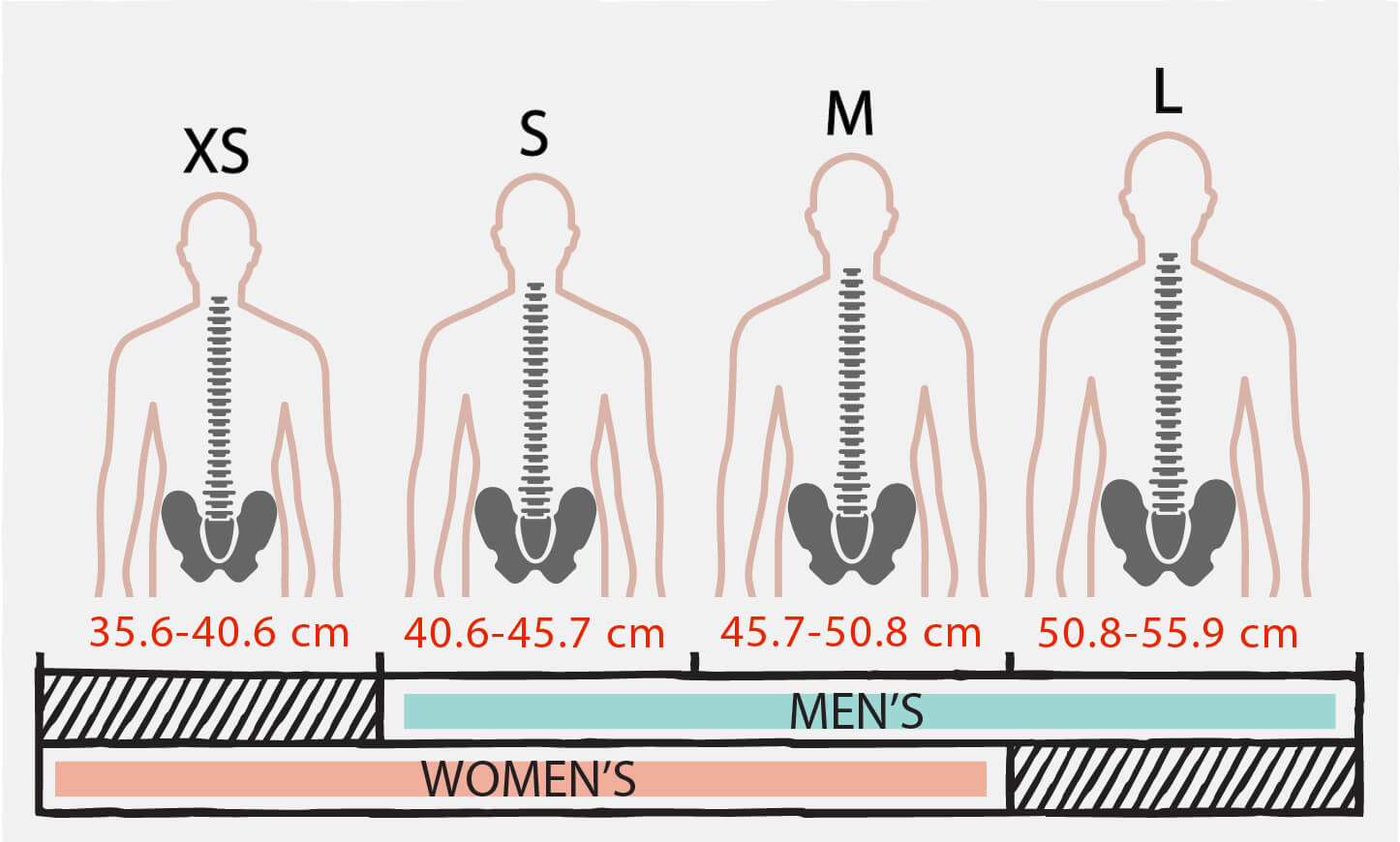 Pack Sizing - Custom Fit
Custom fit packs have individual hipbelt and harness components that can be swapped out to create the perfect fit combination for you. Example – A Baltoro size S can be equipped with size large harnesses, and a size large hipbelt. Remember – start with your correct torso length to get the bag size, then you can custom fit your hipbelt and harness components.
Custom fit is best done at one of our certified fit dealers which can be found on our
dealer locator