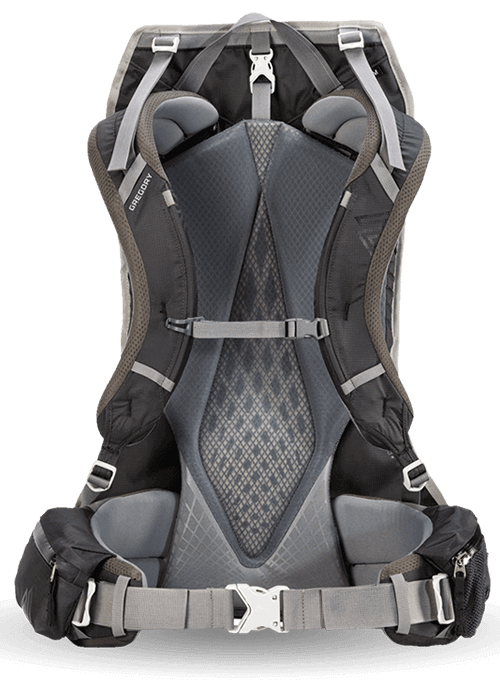 Tech
Response A3 Suspension
At the heart of the Baltoro series lies A3, the latest evolution of our groundbreaking, award-winning Response suspension system. The proprietary A3—or Automatic Angle Adjust—chassis is the reason these packs remain comfortable and balanced, adapting to your body and maintaining your center of gravity through shifting terrain, conditions, and intensity levels.
Response A3 technology makes this the lightest, most dynamic and versatile Baltoro series yet.
The Trail Speaks.
We listen.
There's no better companion than the trail.

It doesn't care what your reasons for visiting are.
It quietly waits and gives generously to those who seek it.
It can serve as confidant, counselor and ferocious teacher all at the same time.
The trail overflows with discoveries, breakthroughs and epiphanies.
Not the least of which is the simple feeling of freedom.

At Gregory, we've let the trail inspire every aspect of what we do.
And what we create.
So you can focus on what matters most.
Simply getting outside.